Online leadership resources to help you empower your team to own their work.
You hear one expression all the time these days: "I just don't have the time to…."; but leaders know that if they are not improving, they are going backwards.  Mark Fritz understands this and developed The Mentorizt…it provides bite-sized leadership lessons and resources that fit a leader's busy schedule.
You can learn at your own pace with more than 100 individual lessons, impactful 60-90 seconds videos, and scenarios.  Also, there are 100's of short recommended videos to remind you of the key learning and reinforce more action within you.
The Mentorizt is based on Mark's OWN IT! methodology, and helps you create the leadership mindset and habits that drive your people and organization to take more ownership for the results.  When your people OWN IT!, you achieve more leadership success and more dinners at home!
Now there is no excuse of not having the time, as The Mentorizt fits nicely into your busy schedule providing you bite-sized learning that can be applied right away.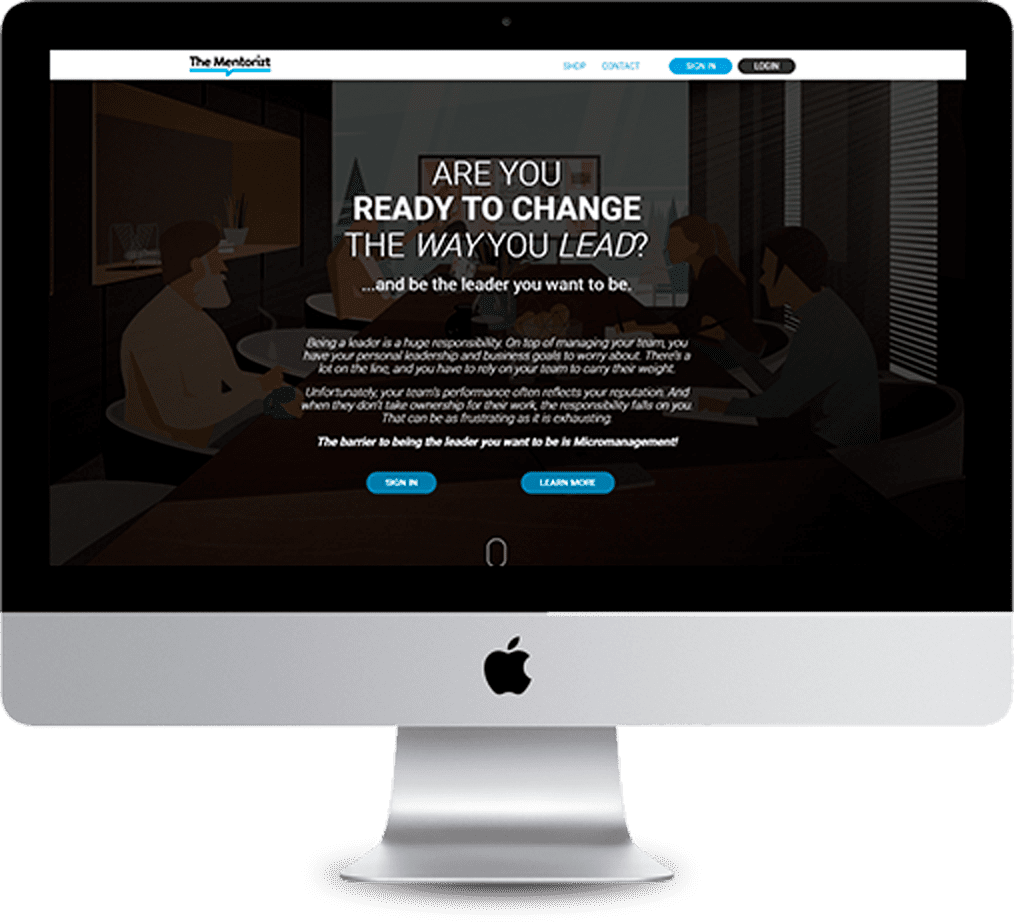 More than 100 individual lessons
Easy to digest 60-90 seconds videos
Scenarios to test your learning/judgment
Recommended videos and books
Access to live and recording events
Online Q&A support, ask the Mentorizt
The leader you want to be faster!
Grow your Leadership at a Faster Pace