Leadership Specialist on the Power of Ownership
Imagine your life when your teams OWN the results.
Mark Fritz is a leadership specialist… has taught in MBA and executive education courses in business schools throughout Europe, mentors executives from across the world, and runs leadership programs for executive teams and their leaders of the future.
With the experience of leading enterprise change and virtual organizations throughout the world, Mark shares the mindsets and habits that enable your teams to OWN the results.
Through Mark's stories and examples, you quickly see the change in your mindset and habits that will drive your organization forward faster. It's about engaging your people to OWN the results both individually and as a team.
Mark influences your thinking and behaviors through his keynotes, master classes, and leadership programs…and provides you and your leaders with practical ideas that can be implemented immediately within your day-to-day leadership.
If you want your teams to take more ownership for the results, Talk with Mark.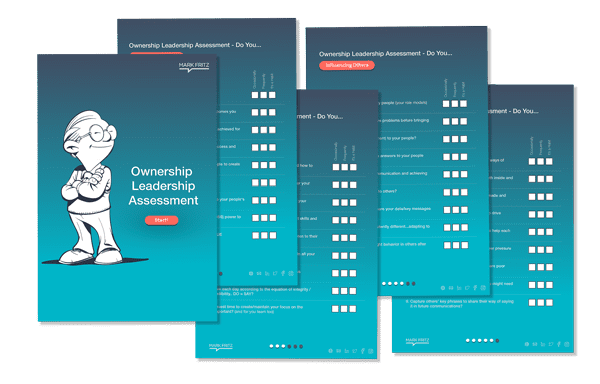 Habits that drive ownership for results!
Download the free assessment today!
Masterclass
"Mark is absolutely inspirational, but also to a high extent practical; and leaves the audience with clear actions."
Visma Software International AS
Keynote
"Mark is a rare talent - able to entertain, engage, inspire and teach at the same time.  Genuinely life changing."
Former CEO of Hamleys